Read More
Innovative solutions that simplify work
MYSTROX HCM is a cloud-based human resource and payroll management information system.
Contact us






Just What Your Business Needs
With MystroX HCH you can resume all your office tasks without having to access your traditional or virtual office.

Contact us
Read More






Do away with paper-based processes.
MystroX HCM automates HR transactional processes, like onboarding and timesheets without the need for paperwork.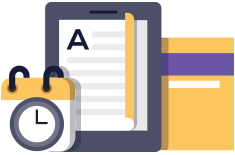 Contact us
Read More
Are you under pressure to cut down on costs while delivering first-class services?
MystroX HCM offers a wide range of resolutions that include but not limited to HRM, payroll and analytical modular solutions for small business start-ups and established or global enterprises. Here you get all in one human resource management solutions that are designed to perfectly meet your business or organisational needs.
You are empowered with our innovative technologies.
An automated system that saves your time and money.
A flexible and secure cloud-based system.
Empower your employees with self-service.
Do away with paper-based processes.
Award-winning Cloud-based HCM for managing and engaging varied workforces.
Designed and built-in Kuwait, MystroX is an award-winning Cloud-based HR that offers a single solution for all employer HCM needs. MystroX software is purposely designed to Simplify and Streamline HR processes, with this system in place you can rest assured that your employee performance management, talent acquisition, payroll and HR insights are perfectly taken care of.
In short with MystroX cloud-based systems you say goodbye to all administrative hassles, uncalled for employee management processes, limited visibility and poor data quality.
We drive productivity, boost employee engagements and satisfaction
Through our self-service portals and Mobile Apps, our cloud-based HCM solutions provide users access to various administrative tasks that allow them to; do online self-assessments, download organisation-based documents, provide their health and benefits information and access more services with a click of the button. This not only improves their engagements but also help cut down on costs associated with employee consultations.
Increased independence from physical or virtual base offices.
Our cloud-based HCM solutions meet your organisational needs without being limited to physical and virtual office limitations. We have in place an integrated system that makes it possible for organisations to run HR functionalities without need onsite expertise. The services can conveniently be access from their smartphone and desktops without any help whatsoever.
Fadi A.Halim
Technologies keep changing, with new models replacing old ones as the need arise, akin to this need MystroX is designed to accommodate any future changes, adapt to new opportunities while ensuring a successful transition between old and new models.
Fotooh Alsehali
When you need our expert support, we are always ready to listen to you all that you need is to choose how much support and the means we can use to through reach you. Remember we only consider an issue solved once you are fully satisfied.
Mohammad Kheder
Considering the background of the people we serve and of you also serve we provide a bilingual interface that captures two official languages mostly used in our jurisdiction of services.
[contact-form-7 404 "Not Found"]
Support available 24/7
When you need our expert support, we are always ready to listen to you all that you need is to choose how much support and the means we can use to through reach you. Remember we only consider an issue solved once you are fully satisfied. Reach us on